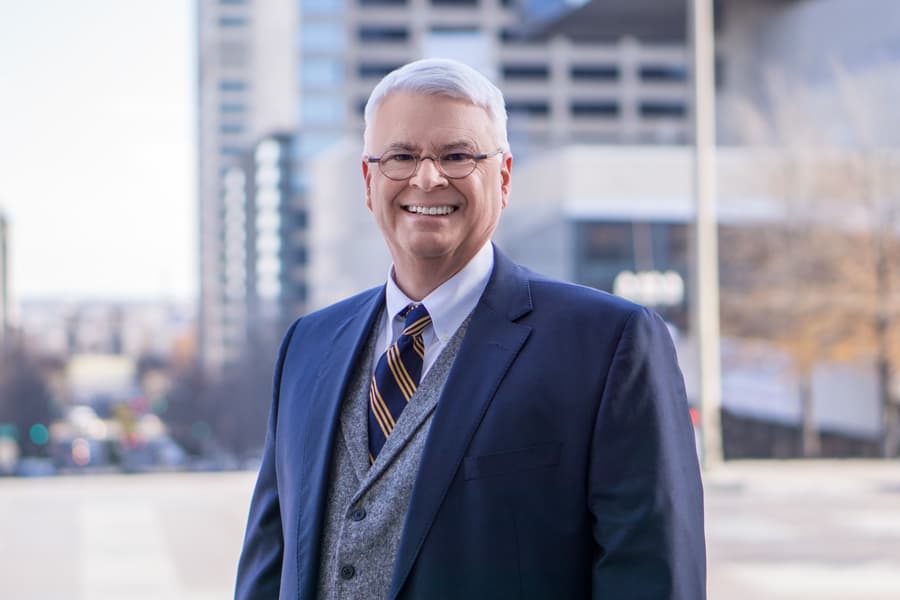 Gary is a nationally-recognized healthcare and governmental relations attorney and successful healthcare executive. His previous positions include assistant attorney general for the state of Tennessee,  vice president and general counsel for Volunteer State Health Plan, one of the first managed Medicaid MCOs in the United States, senior vice president and chief operating officer for a national health and wellness company, and equity member and chair of the healthcare practice of a 250-member regional law firm. He holds his JD from Samford University and his MBA from Vanderbilt.
Gary has served as the legal and consulting services project leader on the following significant accomplishments:
National Health and Wellness Company: restructured financial systems, resulting in actionable data that enabled management to assess and control company profitability and growth; restructured the service delivery and operations of the company, resulting in an overall improvement in efficiency of 800 percent; implemented a quality control department, resulting in URAC accreditation and a measurable increase in quality of 400 percent; and improved financial performance from an annual loss of $12.5 MM to an annual profit of $1.5MM in 18 months.

National electronic medical records / Electronic Health Records Company: restructured product delivery and product offerings; restructured the product IT platform; implemented and completed a $6MM software-development project utilizing an international software development team, resulting in improvement in valuations for sale of the company from $12.5MM to $70MM in 18 months.

Local hospital purchase and revitalization:  lead the legal and business teams in the purchase of a stand-alone hospital where the previous owner was convicted of Medicare fraud; structured purchase of the facility itself without acquisition of the the CMS Medicare number; obtained new Medicare number in eight weeks; restructured delivery costs, billing systems and payor agreements, recruited new management team and negotiated a joint operating agreement with larger hospital systems, allowing the facility to remain open and continue providing services to local community.